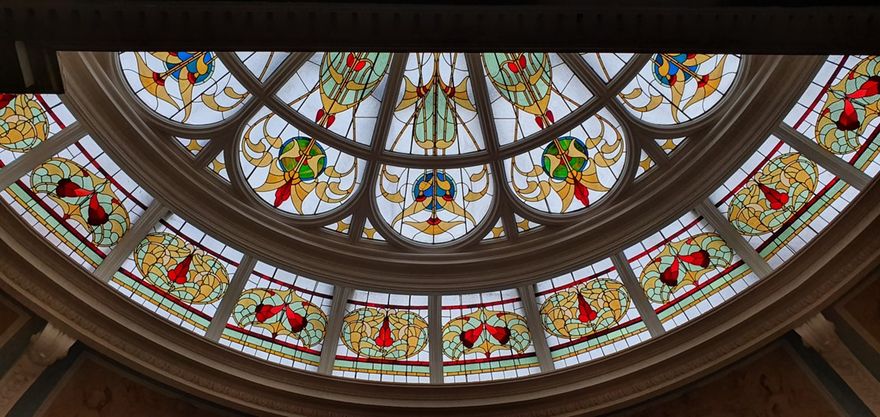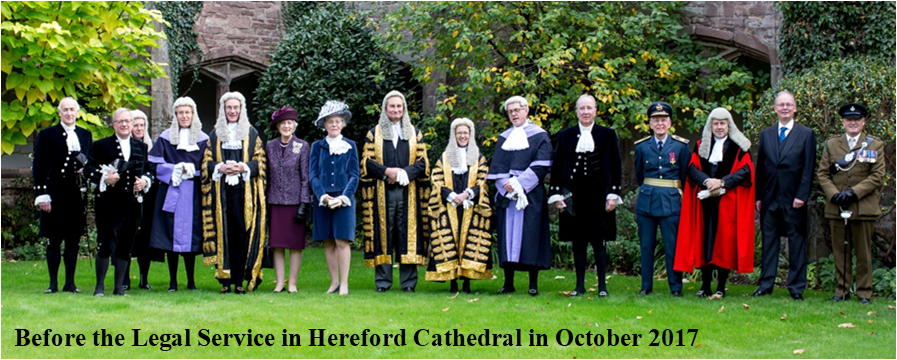 Welcome
Hello and thank you for visiting the website of the High Sheriff of Herefordshire.
I took on the role on Saturday 20th March 2021 exactly forty years after my father Richard Green. I live in Lyonshall on a diversified farm with my husband Ian.  We have three children in their 20s. Although I plan to help wherever I can my particular areas of interest will be mental health, particularly in agriculture, and also in sectors of the population who feel most isolated and which I fear may be many in this post-pandemic world.  For my full bio please see the page current High Sheriff,
Yesterday saw my Declaration at Hereford Cathedral during a service of Thanksgiving – link still available on https://www.herefordcathedral.org/Event/a-service-of-thanksgiving. Although the congregation was very sparse, numbering 9 in the official party, and attended by the Lord Lieutenant and The Mayor of Hereford, as well as about 20 family and friends it felt very moving, personal and I feel extremely honoured to be taking on the role – the oldest Royal appointment dating back to before the Norman conquest.
I have big shoes to fill as my predecessor Tricia Thomas has done a remarkable job through her year of tenure, doing more than you would consider possible despite the fact that much of her contact was virtual.  You can read here to see how busy she was. My first couple of months at least are likely to be in a similar vein, but as the country opens up again and as adults get vaccinated and rates of infection decrease, let's hope I will be able to get out and about and I look forward to meeting people from north to south, west to east, and in person wherever possible.
You will be able follow the latest news, events and blog here and see what I am up to.  You can also discover the history of this ancient office, how new High Sheriffs are appointed, and the names of the hundreds of High Sheriffs of Herefordshire who have gone before me.
Jo
JOANNA HILDITCH
High Sheriff of Herefordshire 2021-2022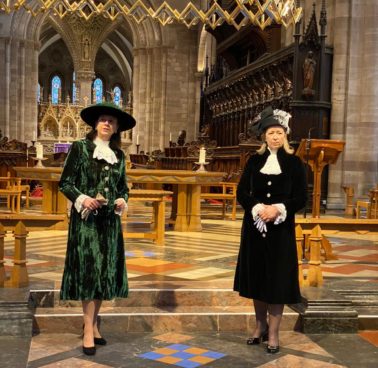 Upcoming Events Panel
In this role, there will be many different events to attend. These include; meetings, gatherings and many other social occasions. Below are my next three upcoming events…
There are currently no upcoming events. Please check again soon.
1217 The Hereford Magna Carta
Did you know that Sheriffs are mentioned in 27 of the 63 clauses of Magna Carta of 1215?   Duty bound to command the 'posse commitatus', Sheriffs were clearly fundamental to the running of the Shires.
https://www.themappamundi.co.uk/magna-carta/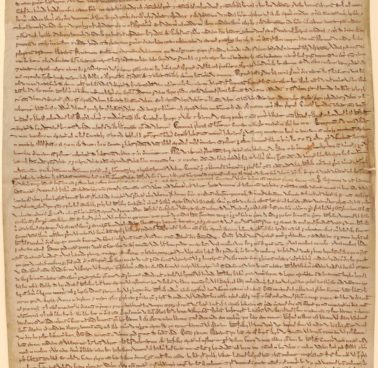 The Mappa Mundi
The Mappa Mundi
The Mappa Mundi, a unique medieaval treasure, is on display at Hereford Cathedral. It shows Christian Europe as it was known at the time with Jerusalem in the centre.
https://www.themappamundi.co.uk/
It is believed to have been written in the year 1300, around 140 years after the first recorded High Sheriff of Herefordshire, Osborne Fitzrichard Le Scrope, was declared in c: 1060!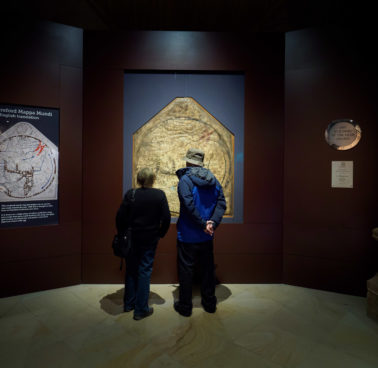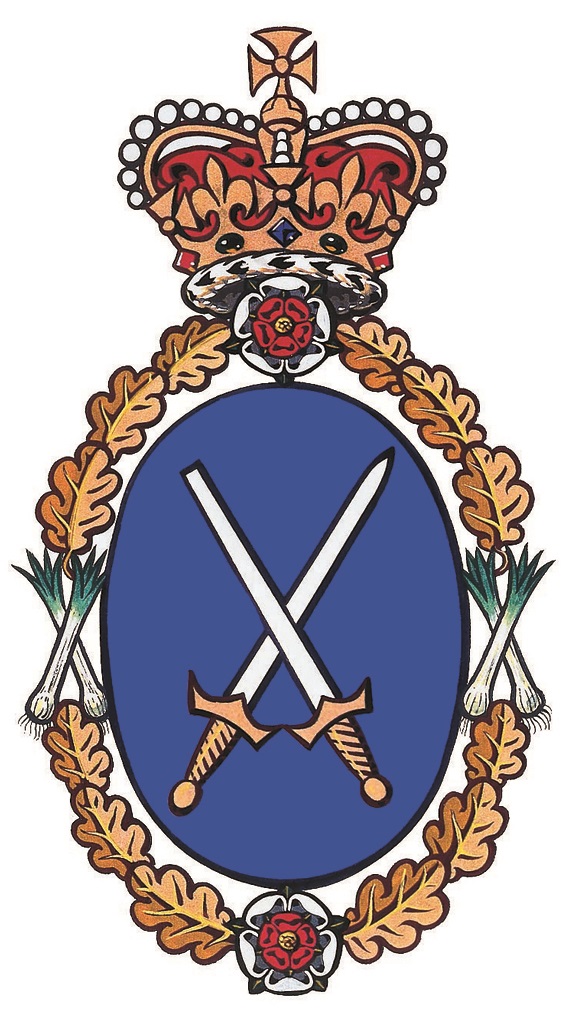 Past High Sheriffs
The Office of High Sheriff is the oldest secular Office in the United Kingdom after the Crown and dates from Saxon times. Below is our interactive timeline, where you can discover the history of the High Sheriff's of Herefordshire, and look through the many different people who have occupied the role. Just slide the timeline along…
---
Patricia Claire Hodsoll Thomas
---
James Hervey-Bathurst CBE DL
---
The Reverend Lady Lisvane
---
Edward Mortimer Harley OBE DL
---
Major Patrick James Auchinleck Darling DL MFH
---
Lt-Col Charles Thwaites MBE
---
Simon David Arbuthnott DL
---
The Hon. Gilbert Greenall CBE
---
Lt-Col Michael Robin Ogilvie Leigh
---
Lt-Gen Sir John Paul Foley KCB OBE MC DL
---
Georgina Sarah Henrietta Britten-Long
---
Col Sir Piers Henry George Bengough KCVO OBE DL
---
Andrew William Dyson Perrins