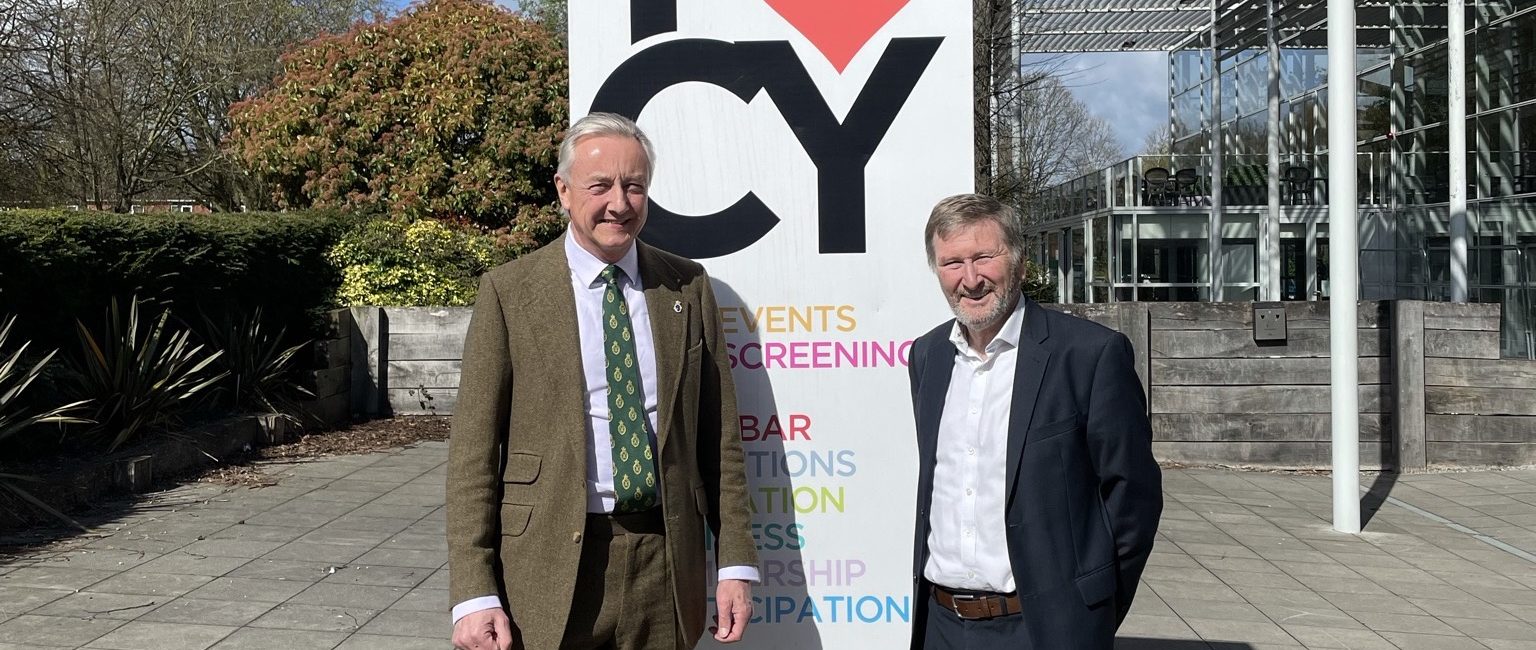 Welcome
Welcome to the website of the High Sheriff of Herefordshire.
I took on the role on Saturday 1st April 2023 following the excellent work of my predecessor Sarah de Rohan. I have been heavily involved in business all my life and now live in Little Hereford with my wife Sue, having settled there in the early 80's. We have two sons. Nicholas is a solicitor, a chartered surveyor and an asset manager in the City. In 2022 he and Penelope Hone were married at Bosbury. Angus, a businessman, now runs Robinsons Cider and like his fiancée Zoe Reed, is a serious foodie.
I have seen it as my obligation (and as great fun) to make what I can of my own life chances.  I don't like it when people have life chances they don't take, and I like it even less if they don't get their life chances in the first place. My theme for the year will be "Life Chances" and I intend, as High Sheriff, to supplement my core responsibilities by taking my chance to engage with more organisations, meet more people, and continue to encourage anyone who comes anywhere near me to do the best and to be the best they can.
For my full bio please see the page Current High Sheriff,
I have big shoes to fill following the success of Sarah's year in office. If you would like to follow my journey, then please keep an eye on my socials.
You can also discover the history of this ancient office, how new High Sheriffs are appointed, and the names of the hundreds of High Sheriffs of Herefordshire who have gone before me.
Robert
ROBERT ROBINSON
High Sheriff of Herefordshire 2023-2024
Contact: herefordshire@highsheriffs.com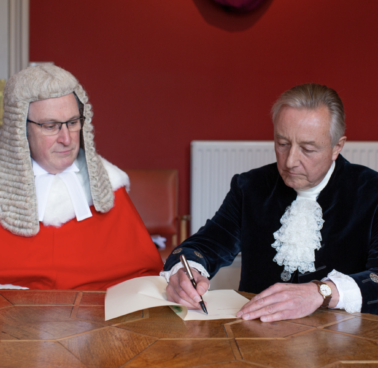 Latest News & Projects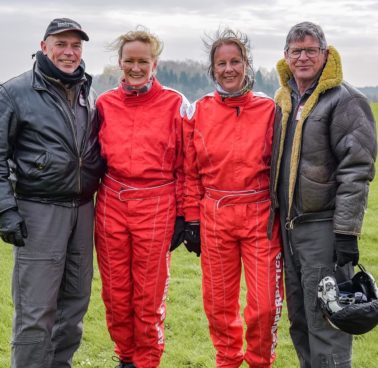 Wing walking for Herefordshire charities...
---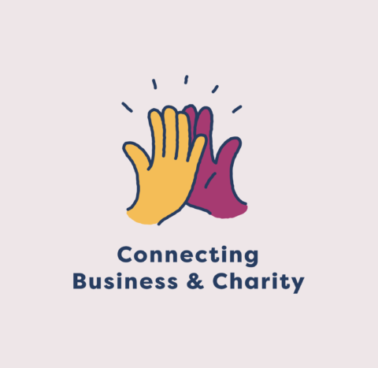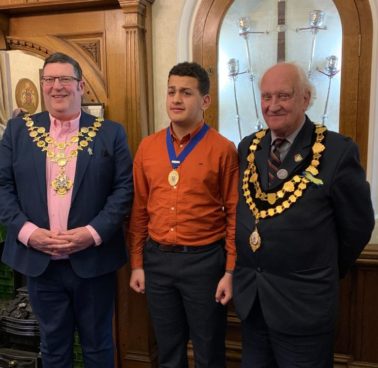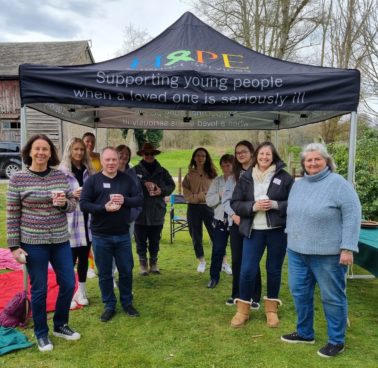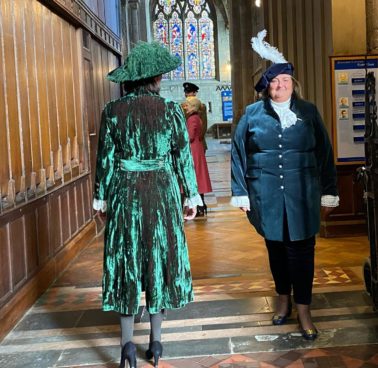 Upcoming Events Panel
In this role, there will be many different events to attend. These include; meetings, gatherings and many other social occasions. Below are my next three upcoming events…
There are currently no upcoming events. Please check again soon.
1217 The Hereford Magna Carta
Did you know that Sheriffs are mentioned in 27 of the 63 clauses of Magna Carta of 1215?   Duty bound to command the 'posse commitatus', Sheriffs were clearly fundamental to the running of the Shires.
https://www.themappamundi.co.uk/magna-carta/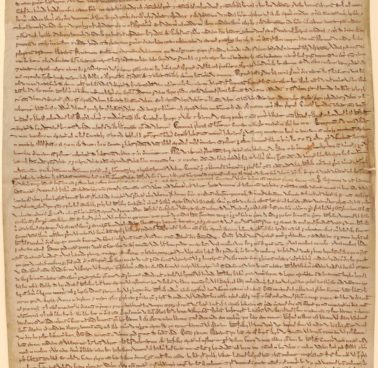 The Mappa Mundi
The Mappa Mundi
The Mappa Mundi, a unique medieaval treasure, is on display at Hereford Cathedral. It shows Christian Europe as it was known at the time with Jerusalem in the centre.
https://www.themappamundi.co.uk/
It is believed to have been written in the year 1300, around 140 years after the first recorded High Sheriff of Herefordshire, Osborne Fitzrichard Le Scrope, was declared in c: 1060!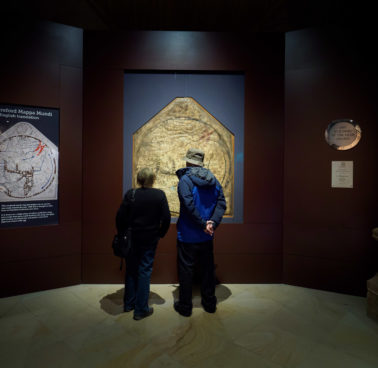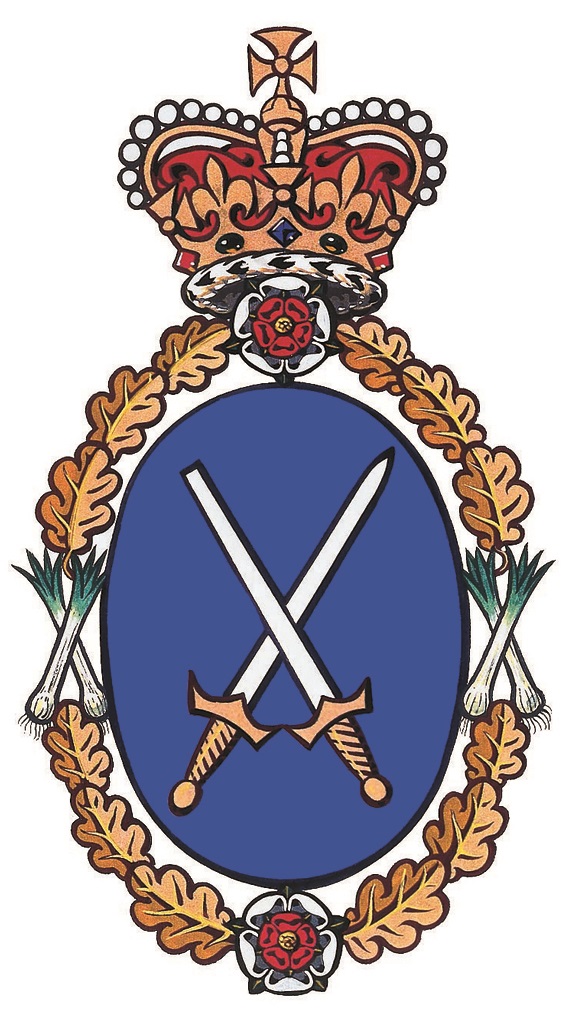 Past High Sheriffs
The Office of High Sheriff is the oldest secular Office in the United Kingdom after the Crown and dates from Saxon times. Below is our interactive timeline, where you can discover the history of the High Sheriff's of Herefordshire, and look through the many different people who have occupied the role. Just slide the timeline along…
---
Patricia Claire Hodsoll Thomas
---
James Hervey-Bathurst CBE DL
---
The Reverend Lady Lisvane
---
Edward Mortimer Harley OBE DL
---
Major Patrick James Auchinleck Darling DL MFH
---
Lt-Col Charles Thwaites MBE
---
Simon David Arbuthnott DL
---
The Hon. Gilbert Greenall CBE
---
Lt-Col Michael Robin Ogilvie Leigh
---
Lt-Gen Sir John Paul Foley KCB OBE MC DL
---
Georgina Sarah Henrietta Britten-Long
---
Col Sir Piers Henry George Bengough KCVO OBE DL
---
Andrew William Dyson Perrins