28/09/2020
By 2020 Tricia Thomas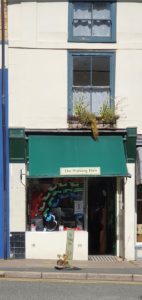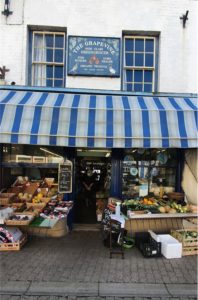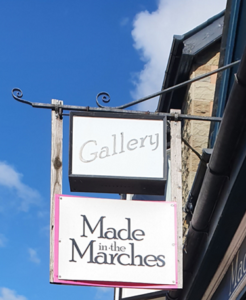 On Friday I went north to visit
Kington
, the smallest town in our county, with a population of 3,000. I was greeted by
Mayor of Kington, Bob Widdowson
, and at the Town Council offices met with
Cllrs Richard Banks
and
Martin Fitton
and
Town Clerk Liz Kelso
, and heard how the pandemic has affected the town. In 'normal' years
The Walking Festival, Kington Walks
in May and
Kington Show 
in September brings visitors in, so although people are 'buying local', it has had a huge effect.
Bob had arranged for me to meet some of the numerous shopkeepers:
The Grapevine Greengrocer and Fishmonger,
The Kington & District Community Shop is a brilliant idea – it can be occupied for a week or two by any local organisation and so far £100,000's have been raised. The Market had baked goods, locally produced meat and a community veg stall. It was lovely to meet them all
On to the
Kington Museum
which is totally volunteer run. Chris kindly showed me round and I saw the remains of
The Kington Elephant
– yes really! Wonderful displays on clock makers, local history, fossils, war memorabilia and more - all of it beautifully presented. After a quick chat with Ben the vicar, our last stop was
The Burton Hotel t
o meet owner John Richardson. The pool and facilities are an amazing oasis in the heart of the town! Later we were joined by Emma Hancocks, Chair of Kington Chamber of Trade and we discuss the challenges of a small market town.
Thank you Bob for your invitation and itinerary, and to all who made me so welcome. From my day in Kington, it is the sense of COMMUNITY which will stay with me and will draw me back - to do Christmas shopping as you can pretty much buy everything you need in Kington!
#Kington #Herefordshire #Community #OffasDyke #Walking