Podcast Bench-Talk: Episode 17: Peter Wood.
15/11/2021
By 2021 Joanna Hilditch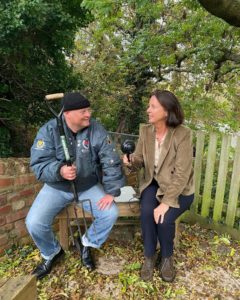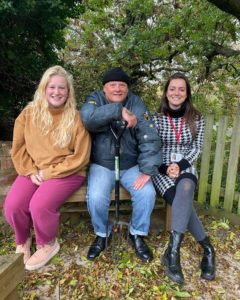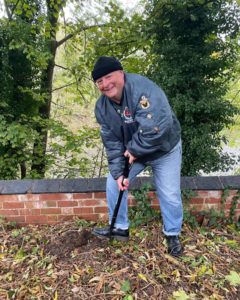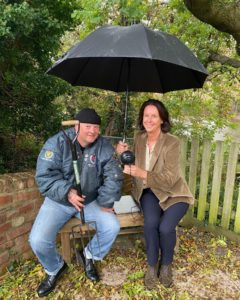 Pete has had a bit of a time of it following a spell of homelessness and then living in some terrible accommodation – he was severely depressed, lonely and struggling. He is now recovering with some aspirations for the future following a training and restorative work in gardens across the city.
Part of the Homeless Prevention Community Grants Scheme – a Landau initiative he is now back on track and enjoying life a bit more. Top tips for Herefordshire tourism are very different, and amusing!
Our bench was on the river at Vennture (although the rain came down and we moved indoors!)
Further snaps of working on the Vennture Garden, and Domenica and Esme, Peter's support workers.