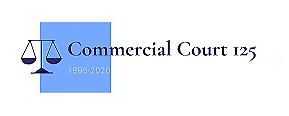 The judges of the Commercial Court and London Circuit Commercial Court (LCCC) have thanked the legal profession and court staff for their on-going efforts to ensure the continued smooth running of the court during the COVID-19 pandemic.
Like other jurisdictions, the Commercial Court has adapted its ways of working to continue to hear cases. It has been possible to hear the majority of cases remotely without the need for adjournments.
Looking forward, additional measures have been in place to ensure the Commercial Court and LCCC continue to have appropriate judicial resources for whenever live trials are able to resume and will take steps to re-list any adjourned hearings
The Commercial Court continues to support the process of arbitration where appropriate. Hearings during the period of lockdown have included applications to constitute arbitration tribunals where the contractual mechanism has broken down, applications for anti-suit injunctions in support of arbitration agreements, and injunctions to assist in the enforcement of arbitration awards.
Through these various measures, the Court continues to provide business users with high quality and efficient dispute resolution which has been its hallmark.