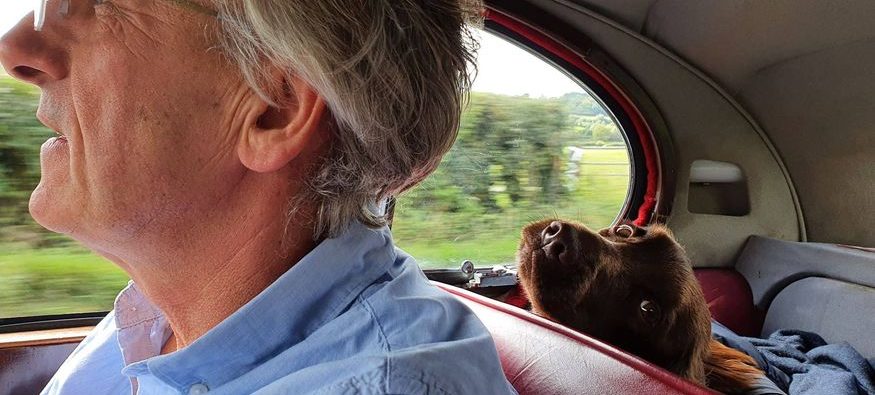 The Foodie Tour – Section 3
01/09/2020
By 2020 Tricia Thomas
The High Sheriff's Foodie Tour of Herefordshire 2020
Some would say this was the best section due to its narrow twisty route which took us from Eardisley to Dulas, via Bredwardine up to Arthur's Stone. It rather depends what you were driving, who was driving and what you met… But it was certainly picturesque and challenging! The roads are narrow with few passing places but views again are stunning, so we made use of the photographic opportunities.
Arthur's Stone is a Neolithic chambered tomb, well over 5000 years old. It is one of a number of sites of prehistoric archaeological importance in this area. Worth talking a look here to find out more and taking a trip up there to see it for yourself.
Back downhill via Dorstone and Peterchurch and a straight run through to the calm and beauty of the Dulas valley and beautiful Home Farm, with it's magnificent Haybarn and the Bradleys were waiting to greet us.
The Bradley sisters have made good use of T
he Haybarn Herefordshire
to create a very special wedding and events venue. The Haybarn has a huge span and is beautifully presented - it is light and airy and warm and welcoming. Emma and Becca provided teas and yet more cake – it was a Foodie Tour after all! – and we all chilled out in the sunshine. It was a lovely tea stop. Thank you.
The final tour destination had been kept a secret until Dulas, when Section 4 of the route book was handed out. At 4.30pm, it was time for us in Car No:1 to lead the tour off to for the newly disclosed final destination - Westons Cider at Much Marcle, here we come!