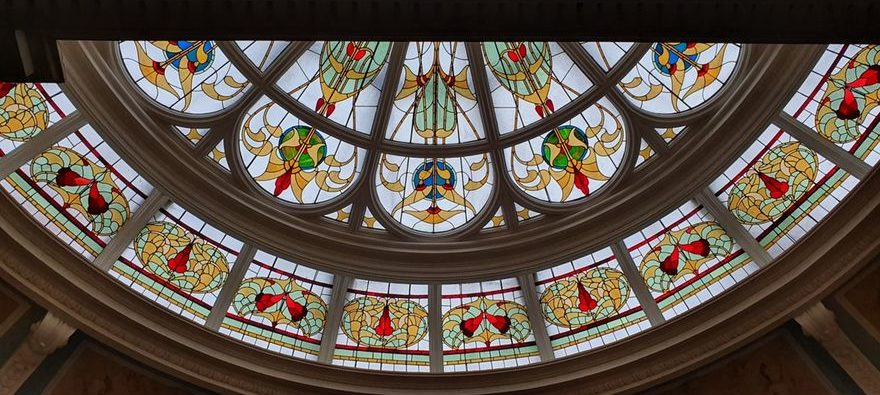 The Mayor's Parlour in Hereford
09/09/2020
By 2020 Tricia Thomas

A wonderful visit to The Mayor's Parlour in Hereford
I was delighted to accept an invitation from
Cllr Kath Hey, The Right Worshipful the Mayor of Hereford,
to visit her offices and find out more about the history of both the mayoral office and of the
City of Hereford.
In an eerily quiet Town Hall, we first made a quick visit to see the Tourist Information Centre which is now based there. This is definitely the place to steer visitors to the city, with Ben standing by to suggest any number of places of interest.
I was invited into the Mayor's Parlour which are a set of beautiful and understated rooms, packed with pictures and artifacts of Hereford, some dating back many centuries.
The very knowledgeable John Marshall, Mayor's Officer, showed me round and provided a fascinating history lesson. He has collated much of the display and was able to explain the origin of the diverse array of trophies and precious items. In normal times, anyone can arrange a 'plate visit' at the Town Hall to see the display in the Mayor's Parlour and I wholeheartedly suggest you do so, especially if John is at hand!
Many thanks Madam Mayor Cllr Kath Hey, for your hospitality and such a very enjoyable and memorable visit. Best wishes for your remaining months in office.