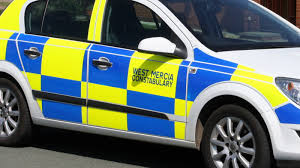 West Mercia Police and Crime Commissioner
07/10/2020
By 2020 Tricia Thomas
What do you think about policing in Herefordshire?
John Campion was elected in 2016 as Police and Crime Commissioner for West Mercia Police Force which has 5 LPA's - Herefordshire, Shropshire Telford & Wrekin and Worcestershire North and Worcestershire South.
The role of the PCC is to scrutinise the service you get from your police force. He is tasked to ensure you have a service you can trust and be confident in.
What do you think?
Is policing in Herefordshire meeting your expectation and needs? Before the budget for police force and victim services is set for next year, John Campion is inviting you to take part in a 10 minute survey. Whatever you think, now is the time to have your say:
http://ow.ly/kzBC50BM8xr
If you don't tell him, he won't know. Don't waste the chance to tell him what you think.